Reach your fitness goals and get amazing results with a certified Personal Trainer in Atlantic Beach that can train you in your home, at the park, beach, or even apartment gyms!
Results. Accountability. Motivation.
We're leveling the playing field and making it easier to get results. Alpha Omega Personal Fitness is an in-home and fully mobile personal training company servicing Atlantic Beach, Neptune Beach, and Mayport. We're bringing personal training to you so you can get better results and more accountability!
Our goal is to help you see the change you're wanting (and then some) while keeping you safe and delivering an unmatched service and experience.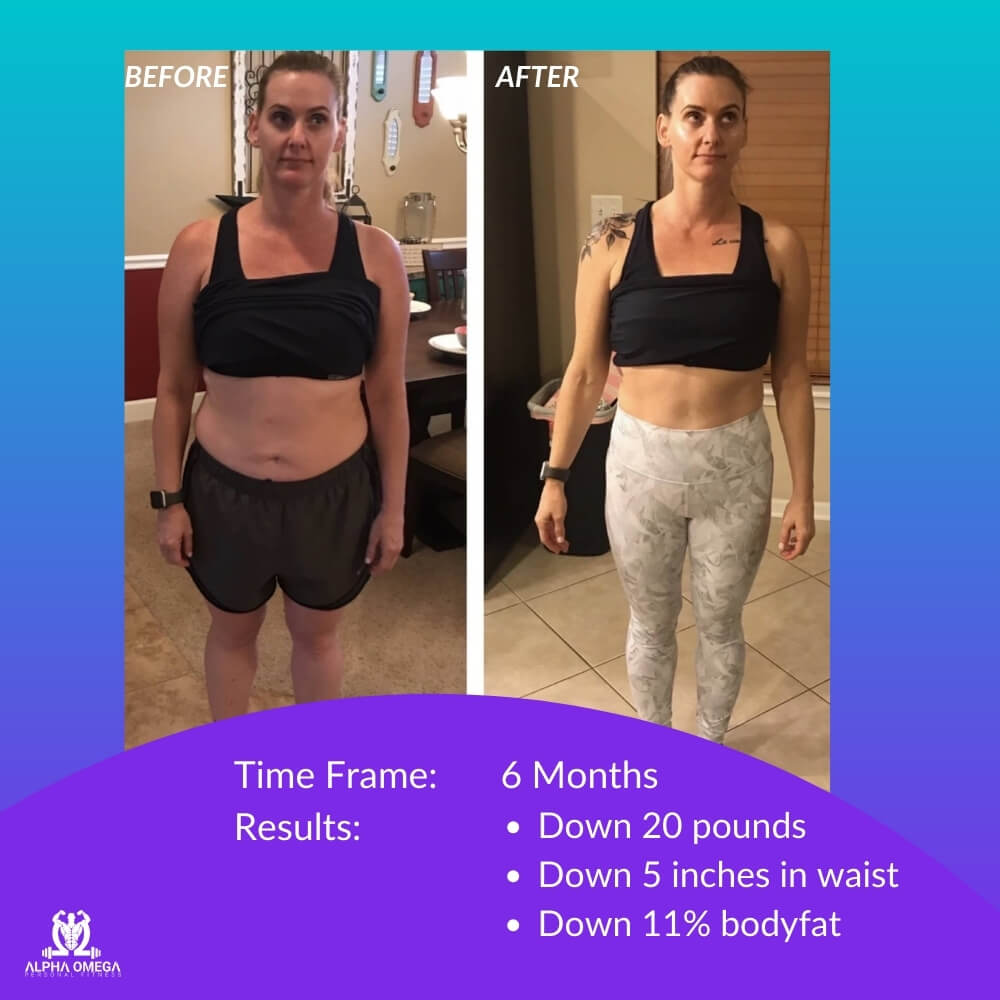 "Josh is a superb trainer.  I needed to get more active to lose weight and become healthier and Josh was there to help.  Josh helped me get into a routine and track my calories.  He is very punctual and communicates very well.  I highly recommend!!"
Custom Programs Built Around Your Needs
We don't do cookie cutter programs at Alpha Omega Personal Fitness. Every plan is personalized to our clients and built around the specific goals you're wanting to reach.
Multiple assessments are done at the beginning of programs to make sure your program is effective and based on where you're starting now. We'll consider your conitioning as well as any injuries or medical conditions you may have and modify around them. We'll also do monthly check-ins on top of weekly updates to make sure you're staying on track. You WILL get results, we'll make sure of it!
"I have been working out with Josh for twice a week since last December and it has changed my body for the best! Josh has taught me so much about fitness it's hard to know where to begin. My form has improved so much because I am doing the exercises correctly, which shows in my results! I really enjoy how he switches the workouts up every month so my body doesn't get used to repetition and it is never boring! I also make better food choices now and track my calorie intake as well. I can tell from my results that he tracks how much of a difference training with him has made. I look forward to continuing with Josh because he holds me accountable and this has been the only thing that has worked for me in years!!!"
Most clients come to us because they're tired of the back and forth. They make a little bit of progress some days, and lots of moving backwards on others. Our goal is to help you consistently move forward not just now but for the rest of your life.
The exercise and nutrition principles we teach and implement aren't just powerful for reaching short term goals but can help you keep the goals you reach for the rest of your life!
"I've been seeing Josh twice a week and it has been helping me so much stick to a routine! He showed me my progress pics today and I was in shock at the change so far. I'm excited to keep it going."
You reach your goal whether that be inches/ lbs lost or gained, pain reduction, or improved health
You build habits to keep the success you earned for life
You fall in love with fitness and activity and feel amazing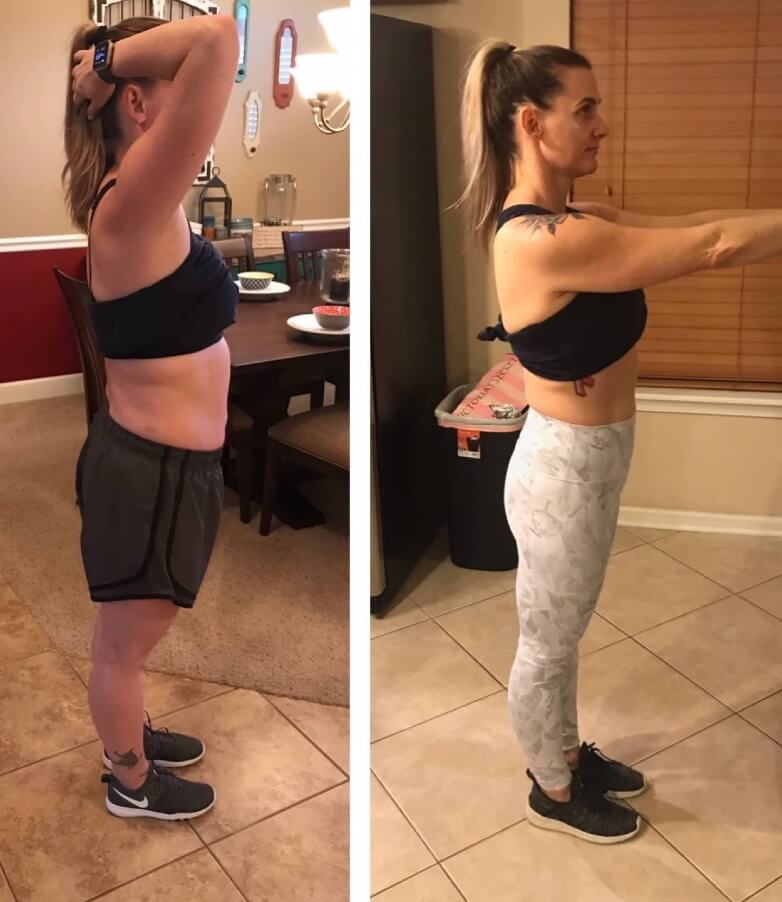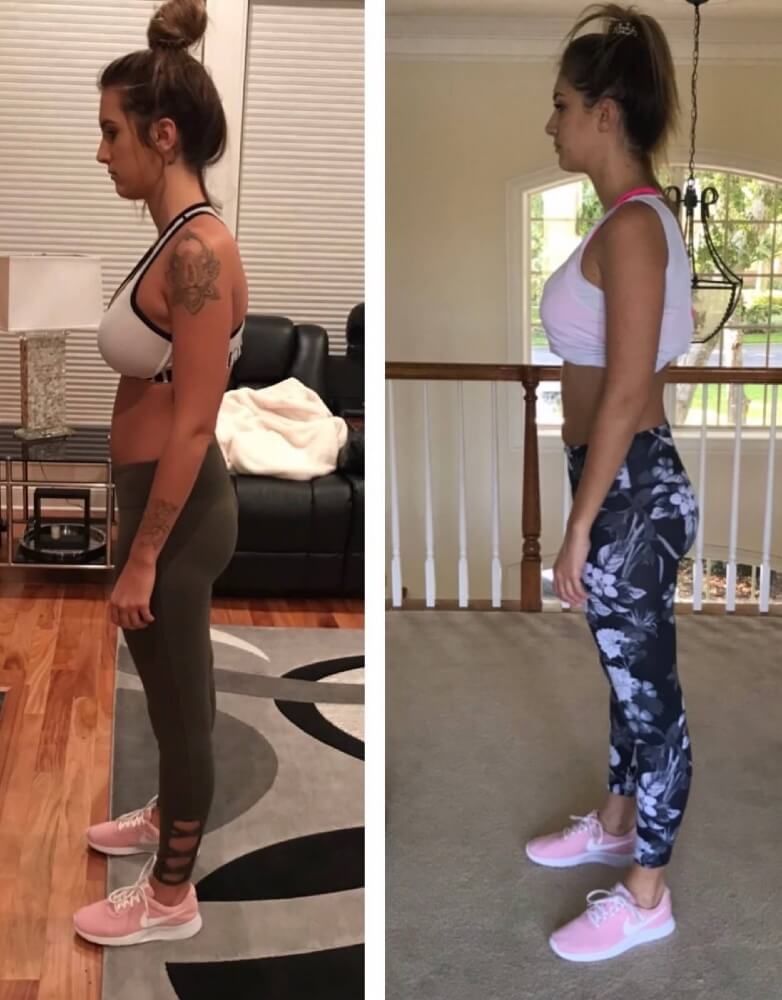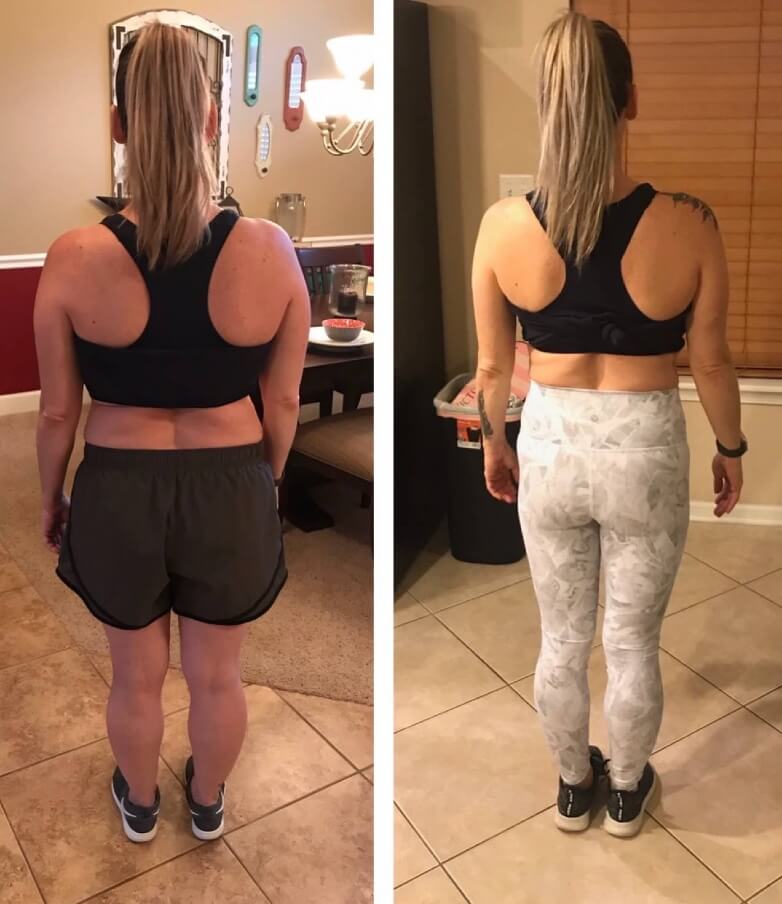 What Our Clients in Atlantic Beach, FL Are Saying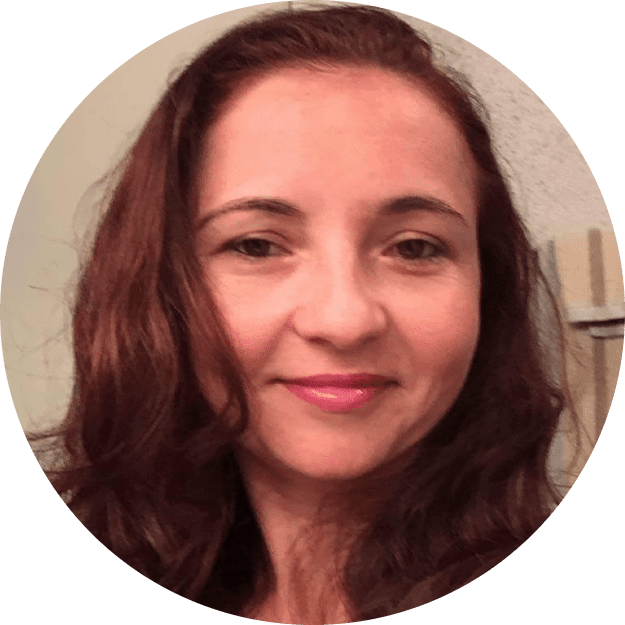 Bruna Costa
Business Owner, Entire Home Services Corp., Atlantic Beach, FL
"We love Josh!
He is a fun guy to work out with . He is dedicated professional, always on time with great communication skills.
Very knowledgeable and very helpful. I'm glad I found him. I don't see myself training with anyone else. Thank you Josh so much! You are a great find."
Rita hazlip
Data Analyst, Atlantic Beach, FL
"Working out with Josh has improved my energy level and helped me learn to work out the aches and pains that come with my desk job. He is a lot of fun to workout with and has made me not hate working out anymore. The monthly changes to the focus helps keep it from getting boring and ensures it is always challenging. I would definitely recommend for anyone looking for motivation to get off the couch."
Stephanie Davis
Speech Pathologist, Atlantic Beach, FL
"I started looking for a trainer when age and metabolism hit. Josh's website, timely correspondence and freeness to answer questions made him the sure pick! Josh provides stellar instruction, is easy and friendly to get along with, and makes you feel like you are his only client. He changes the game each session and provides motivation and support. I gained the muscle I needed and the knowledge to complete programs on my own! You would be missing out on a great opportunity if you don't take a chance with him:) Thanks for all you did for me to make myself better!"
Proven Track Record of Success
We're proud to say we've helped over 100 people lose weight and reach their health and fitness goals. There's no other Personal Training Service in Jacksonville that can boast the same results.
1-on-1
In-Home Personal Training
In-home, apartment/neighborhood gym, or park, beach, office

30 minute or 60 minute sessions

Custom Programs
FIERCE
1-on-1 & Group Training at the Park and Beach
Currently at Southbeach Park at Jax Beach

Fun Small Group Class

Intense Workouts to Help You See Results Faster
Virtual
Zoom or Online App
Virtual sessions and online programming via coaching app, or app only

30 minute or 60 minute sessions

Take us anywhere
Frequently Asked Questions
Your Title Goes Here
Your content goes here. Edit or remove this text inline or in the module Content settings. You can also style every aspect of this content in the module Design settings and even apply custom CSS to this text in the module Advanced settings.
Why should a personal trainer come to me?
Having a personal trainer come to you primarily accomplishes two things: success in your goals and making your life easier.
Think of all the time that is spent on traveling to the gym alone. For some people it's 10 minutes. Others it's 25, and if you don't go at the right time and hit that Jacksonville traffic, you can easily add an extra 20 minutes to your trip. Round trip that's 20-30 minutes minimum in your busy day that you took out to get to a location!
The number one excuse I hear from people who say they can't get in shape or workout is "I don't have time". If you're traveling to a gym, of course you don't!
Having a professional, certified Personal Trainer come to you increases your chances of sticking with an exercise program a hundred fold.
How do you deliver your service?
Through the use of minimal equipment, we are helping the busy people of Jacksonville, FL lose weight, reduce stress, and feel better. Whether you're a busy professional, a stay-at-home mom, or even a college student on a budget, we've got a plan that works for you.
In addition to private 1-on-1 personal training, we also offer semi-private and group fitness classes in Jacksonville, FL. We have male and female trainers as well if there is a preference.
All of our programs utilize cardio and weight training protocols to help you burn the most calories while gaining strength to feel your best!
Will I still get the results I want if I'm not using machines?
Just because you're not going to your local gym and working out there, doesn't mean you're not going to get top-quality results. In fact, I would argue that you'll get even better results with our minimal equipment approach than you would in a gym.
We don't just focus on one aspect of fitness, such as weight loss or muscle building, or to put it generally, aesthetics. Instead, we focus on making your body reach those aesthetic goals you may have while increasing your performance and physical ability.
By attacking multiple goals in each session and each month, not only will you see tremendous results as our clients have but you will feel better and be stronger than you ever thought possible.
And because you can train wherever you want, you'll have more time to do what you love most!
Your Title Goes Here
Your content goes here. Edit or remove this text inline or in the module Content settings. You can also style every aspect of this content in the module Design settings and even apply custom CSS to this text in the module Advanced settings.
When and where are you able to train?
We can train you in the following locations:
In-Home (or garage, driveway, backyard)
Apartment or neighborhood gym
Beach
Park
Work/office
Our hours of operation are the following:
Monday-Friday: 8am-8pm
Saturday: 9am-6pm
Sunday: Closed
*We accept appointments outside of these times upon request and for an additional charge.
What are your prices?
1-on-1 training programs start at $195/month and go up from there. Prices are based on session frequency and length of commitment. We have month-to-month, or 3, 6, and 12 month commitment options.
Our FIERCE group training service starts between $80 and $120 a month and goes up from there. 
Online coaching services start at $99 a month.
What areas do you service?
We service Jacksonville (from Southside to the beaches, Mandarin, San Jose, Bartram Park, Riverside), Jacksonville beach, Atlantic beach, Ponte Vedra, St. Augustine, Orange park and Fleming Island, and Nocatee. We also have online services available via zoom.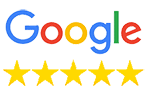 CONTACT THE OWNER
Alpha Omega Personal Fitness cash, check, credit card, invoice, paypal
Hours: Monday-Friday 8am-8pm,  Saturday 10-6,Closed Sunday
12620 Beach Blvd Suite 3-241
Address is for  mailing only