Accountability and Motivation
Get Fit Anywhere
With online training anyone can get one of our custom programs! Whether you would like an affordable option or you're very motivated and need stucture and accountability, we've got you covered.
See our options and how we can help below!
We tailor all of our programs to the individual and their unique goals. On top of that, we only follow evidence-based principles for program design and all of our programming techniques have been proven to work with our face-to-face clients.
Whether you want to train at home or at the gym we can make your program for either location or both. 
Get all the nutrition help you'll ever need with sample meal plans, nutrition guides and more. We'll start by calculating your calorie and macronutrient goals and help you find the best foods to eat while staying away from the foods that hold you back.
All without dieting or eating food you don't like.
Accountability and Motivation
Need support and accountability? How about a little motivation before you hit your workout? We've built our program options around this crucial necessity. 
You can have your trainer text you either daily or every other day to make sure you're staying on track. Weekly check-ins for email, and the option to add either monthly or weekly video coaching check-ins to help you stay motivated and reach your goals faster.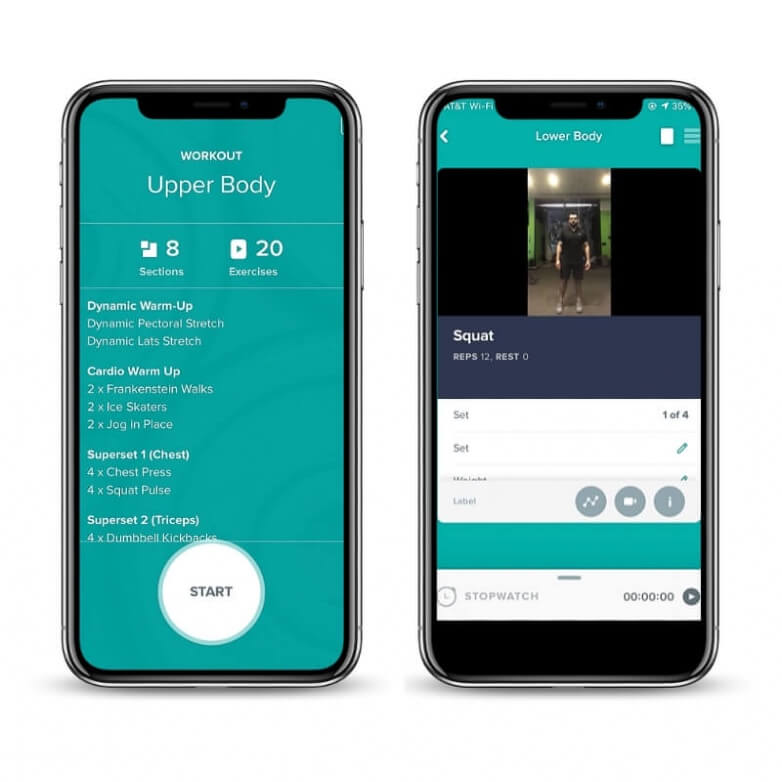 A powerful app to get you amazing results
Our app not only makes it so you can take your workout anywhere, you get your trainer, your resources, and everything you need to be successful all in one place.
This app is fast, sleek, and quick. For your program you get:
Exercise demonstrations and descriptions
In-app messaging
Sets, reps, and weight tracker 
Before picture uploads
Form feedback
Weight and measurement tracker
Habit tracking (water intake, sleep)
Reminders
And so much more!
Results Program
Custom workout program
Text accountability check-ins daily or every other day,
Amazing app that gives you video demos, in-app messaging, instant form feedback, and the option to track sets, reps, and weight used
Nutrition help, sample meal plans, calorie and macronutrient calculations, and so, so, so much more!
Results +
Everything in the Results Program plus 1 monthly 30 minute check-in call and assessment via Zoom
Results + Accountability Max
Everything in the Results Program plus weekly 30 minute Zoom Video Check-ins. Maximum motivation, maximum accountability!
Fill out the contact form below if you would like to set up a free consultation
CONTACT THE OWNER
Alpha Omega Personal Fitness cash, check, credit card, invoice, paypal
Hours: Monday-Friday 9am-9pm, Closed Saturday-Sunday
12620 Beach Blvd Suite 3-241
Address is for  mailing only