Serves all of Jacksonville and St. Augustine
I'm a Personal Trainer certified by the National Academy of Sports Medicine- the leading school for Personal Trainers in the country. 
I became involved in health and fitness when I started my own personal journey back in 2010. Growing up overweight, I was always self-conscious about my size, but never did much about it. I wasn't sure what to do, so I never took the time to start my fitness journey.
But in 2010 through fasting several times throughout the year for spiritual reasons, I saw dramatic weight loss… and it opened the door to wanting to see more.
That year, I lost almost 100 pounds and went from 260 pounds down to 165. But I wasn't satisfied with the results. Because I didn't have any fitness training, I lost significant muscle mass and didn't look how I had envisioned, despite the weight loss. This led me into learning about bodybuilding and how to train for sufficient muscle mass.
I went through many years of ups and downs trying to figure out what worked for me. I pretty much tried every diet and way of eating and learned a lot along the way.
But it took an injury to really spark the flame to become a trainer. I injured my lower back through incorrect form on a deadlift. In order to prevent any further injury, I decided to increase my knowledge and explore the path to personal training.
Today I'm not only a certified personal trainer, but also a certified weight loss specialist. These skills and knowledge have allowed me to become a completely self-employed business owner doing my dream job. I get to help people on my own terms and play a role in people's transformations. 
I love to work out, design personal training programs, and see people get results. But it's what those results mean for them that makes it worth it for me. It's letting people know that someone cares for them and understands their situation.
I'm not here to yell at you or make you feel bad about your current weight or fitness level. I believe strongly in patience, grace, and determination. That's what saw me through to my goals, and it's a great way to help people meet their fitness goals. And plus it's a much more enjoyable experience for both of us!
My approach to training is simple: form a plan (program), work hard, execute the plan, eat well 80-90% of the time, and keep at it. Results are guaranteed to come with these simple steps.
That's because every strategy I use and apply is evidence-based and proven to work, and has worked not only for my clients and myself, but for millions of people around the world.
This personal training program is not about starving yourself one day, and killing yourself in your workout the next. Your habits will dictate whether or not you see success. That's what I focus on and address: creating and developing sustainable habits that will keep you on track, or help you get there for the rest of your life. 
If you're looking for help with your fitness goals and think that working with a personal trainer is your next step, I invite you to reach out and see how we can help and how we can work towards those goals.
Damir Hafizovic
CPT, CKC, CHF, CSHN
I got my Personal Training certification from the International Sports Science Association (ISSA)
My name is Damir Hafizovic and I am a Certified Personal Trainer at Alpha Omega Personal Fitness. I specialize in kettlebell training but I also incorporate other training tools and methods into my routines to get the most out of every session. I've have been a  personal trainer for over two years but have been working out and living a healthy/fit lifestyle for over 15 years.
I got my Personal Training certification from the International Sports Science Association (ISSA) and I am certified in Health & Fitness and Sports & Exercise Nutrition. The knowledge I have gained helps me to help others reach their personal goals safely and effectively. I take great pride in being a good role model by maintaining my healthy/fit lifestyle. Ever since I was younger, I had a special interest in soccer since I'm originally from Europe.  After studying at ISSA, I consider myself a "multisport athlete" after competing in various competitions like marathons and triathlons.
After certifying as Personal Trainer, I decided to study the use of kettlebells and got certified as Kettlebell Coach from NESTA Kettlebell Coach. I have developed a style of training using kettlebells that are functional, fun and engaging. I  have learned to train using combined exercises in various combinations and patterns that are challenging, logical and yield results. I  use a non-dogmatic approach when training. My training sessions will combine strength, conditioning, and mobility to make sure you are not only getting bigger, faster, and stronger but also more mobile and durable thus so that you can minimize the risk of injury.
I believe fitness is a lifestyle and with proper training, rest and nutrition you too can be the fittest you can be and crush your goals!
I am passionate about fitness, nutrition and a healthy lifestyle
Specializing in creating exercise programs to fit each client's individual strengths and needs, with energy and determination, I effectively push my clients to achieve their fitness goals.
20 years ago, motivated by my personal goals to have a healthier lifestyle where I can feel physically and mentally stronger, I started my journey in the fitness world.
First, I experienced the amazing transformation of my physique through exercise and nutrition, having the opportunity to become a Figure Competitor for 2 years learning discipline and commitment during my training sessions for the on and off seasons. Then, as a coach and trainer where I shared all my knowledge and experience to other competitors.
Being a trainer awakens me to my real passion which is to help people in general to achieve their goals. I decided to get certified and become a Personal trainer and Nutrition Coach by NASM. I had the opportunity to work with amazing people of different ages and goals and also athletes being a Volleyball Coach in Miami.
I am ready if you are ready to make this journey one of the most exciting and rewarding paths of your life, because nothing looks as good as healthy feels.
My approach to training is simple
Dating back to my career in ball sports (baseball, football, and ice hockey), I have always found myself interested in fitness. I had always considered myself physically fit, but I didn't realize how much of it was borne out of necessity from participating in athletics.
After leaving sports and attending college, I quickly found myself out of shape and overweight. It was after realizing that I couldn't move the way I had in high school that I rededicated myself to taking care of my body.
I fell in love with the feeling that pushing myself both physically and mentally in the gym brought me. Not only did I look better, but I felt better too! After years of trial and error, I finally arrived where I am today, NASM certified and eager to share my knowledge to help others achieve their fitness goals!
I have tried it all! Just about every routine, diet, and method, I can almost guarantee I have applied it along my own journey.
Over several years of trial and error, frustration, and self doubt, I found the formula that has worked for me. My approach to training is simple, we will perfect the basics and then progress towards helping my clients reach any fitness goal he or she has.
We will work through nutrition along with training while keeping it lighthearted and fun! Whether it be weight loss, strength training, or simply being more mobile and active, I will ensure that we help you reach your goal safely and as efficiently as possible.
Cassandra Robataille, CPT
I love using non-traditional equipment to design workouts
My name is Cassandra Robataille and I am a Certified Personal Trainer at Alpha Omega Personal Fitness. I've been an athlete my entire life but my love for exercise and training began nearly 10 years ago when I started to prepare for collegiate soccer.
Working out with a personal trainer gave me a physical edge on the field and really fostered my passion for fitness.
During college, I was also lucky enough to intern alongside the school's Strength and Conditioning Coach and even received an All-American award for my dedication in the weight room.
After graduation, I received my certification through the National Strength and Conditional Association (NSCA) so that I could help people achieve their own health and fitness goals.
Through receiving my certification as well as my own personal experiences and hands-on training, I've learned how to create unique and diverse training plans that can be specialized for anyone's specific needs or limitations.
I love using different, sometimes non-traditional equipment to design workouts that are not only effective but also simple and fun!
I truly believe there is a fitness routine for everyone and that exercising with a personal trainer can help you achieve the healthy lifestyle you've always wanted!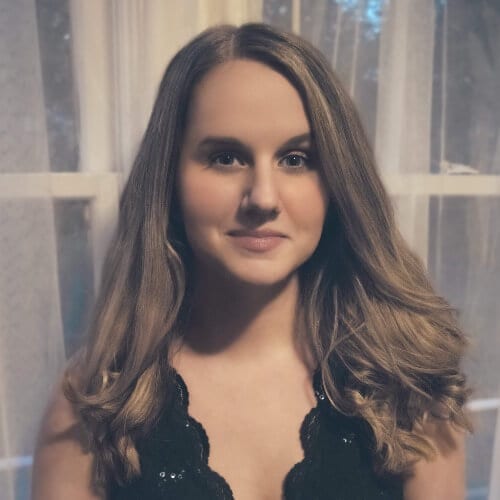 We're here for you every single step of this journey
My name is Jayme Smith and I am the manager here at Alpha Omega Personal Fitness, as well as Josh's wife! Many years ago when Josh told me he wanted to switch careers and go after his dream – becoming a personal trainer and helping others achieve their health & fitness goals – I knew that everything was about to change, for the better!
Because I have struggled for years with my own fitness & strength due to Endometriosis, Adenomyosis and PCOS, pursuing health has always been absolutely vital to me so that I feel my best and can be my best self for my husband and daughter. Realizing that true pain relief is obtainable through safe exercise and whole food nutrition lit a fire in me and made me so passionate about helping others feel their best as well. I know what it's like to be immobile and weak at rough points in your life, but it doesn't have to be that way! We are here for you every single step of this journey. 
I so look forward to working with you, helping you reach your every goal to becoming a healthier you!
I look forward to helping you start your fitness journey with us!
My name is Sarah Hatcher, I'm originally from Orlando and fitness has always been a major part of my life.
My main sport was tennis but I also ran cross country in high school for a fun hobby. I began playing USTA team tennis when I was about 9 and absolutely loved it. Being a part of a team, training and traveling to tournaments was a big (and some of the best) part of growing up.
 I also played on my high school tennis team and earned a scholarship to Coker University, eventually continuing my studies at University of North Florida. After college tennis and constant training I continued setting personal goals for myself to stay active.
Running also became a big part of my life and I love finding new places to run, especially the mountains.  Outside of my personal fitness, I enjoy helping others feel better and discover that fitness can be fun! I look forward to assisting you and helping you start your fitness journey with us!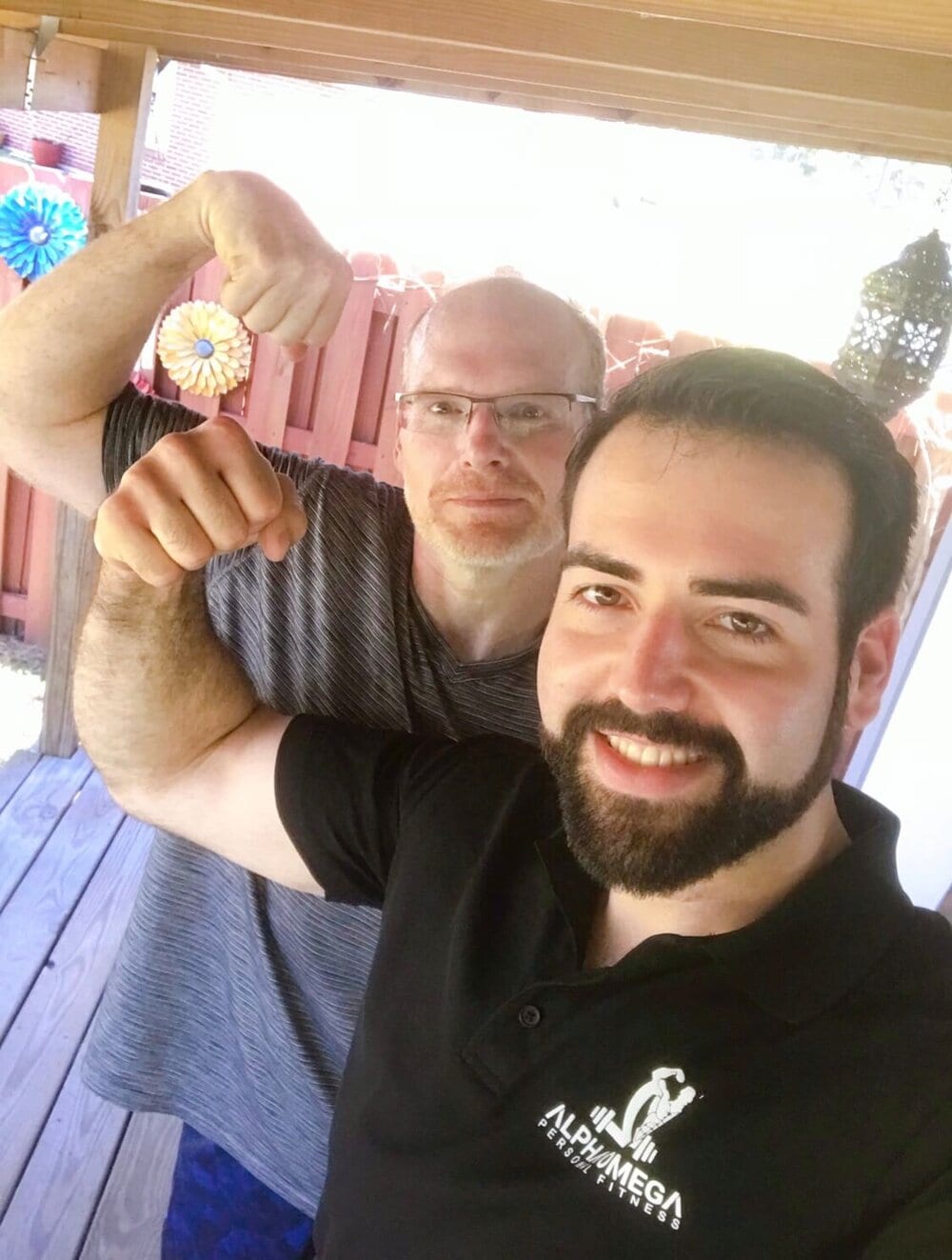 CONTACT THE OWNER
Alpha Omega Personal Fitness cash, check, credit card, invoice, paypal
Hours: Monday-Friday 9am-9pm, Closed Saturday-Sunday
12620 Beach Blvd Suite 3-241
Address is for  mailing only