Personal Trainer Ponte Vedra Beach
Highly Rated Professionals Come to You
We are Certified Personal Trainers servicing all of Ponte Vedra Beach, Florida. Get all the help you need with your fitness goals.
Reach your fitness goals faster with less effort
Lose up to 10 lbs in your first month
Reduce stress and feel better
Remove obstacles that hold you back
Spend more time doing what you love
Alpha Omega Personal Fitness: Personal Trainers in Ponte Vedra Beach
Amazing Results for Amazing People
We are Ponte Vedra Beach Personal Trainers that come to you and deliver top notch results.
Whether you're looking for help with mobility, strength, endurance, or weight loss, we've got you covered. No more fighting that A1A traffic to get to Bailey's or Orange Theory. Now you can remove the stress and feel better by training in the comfort and convenience of your own home.
You have the freedom to train where you want and get the results you need. We can train on the beach or even at the park. We have all the equipment needed so you can simply focus on your workout.
We service all of Ponte Vedra and St. John's County including Nocatee. There's no more excuse for not getting in the shape you've always wanted!
You reach your goal whether that be inches and lbs lost or gained, pain reduction, or improved health
You build habits to keep the success you earned for life
You fall in love with fitness and activity and feel amazing
Proven Track Record of Success
We're proud to say we've helped over 50 people lose weight and reach their health and fitness goals. There's no other Ponte Vedra Beach Personal Trainer Service that can boast the same results.
385.8
Pounds of Lean Muscle Built
You Can Start Feeling Better As Soon As Your First Session
We get it- you're busy. Health and fitness is just one of those things that never get tended to because there's so much else going on.
But why wait for a wake-up call like an injury or a new pants size to make it a priority? And even then, why wait until it's so hard it's discouraging?
That's why we deliver training to you so you can be sure to take care of your health and fitness while still taking care of the important responsiblities that keep your attention the rest of the day- without the injuries.
Whether you're looking for weight training or cardio-based programs, we're the perfect fit for you. You can choose between male and female personal trainers and we all place you as our number one priority.
Get started below and get life-changing results today!
Custom Programs
We design our programs around you and your specific needs and goals. This is not a one-size-fits-all approach. You need a specific plan to see the best results.
Strength Building
Not only will you reach your main goal but you'll get stronger  physically and mentally along the way. And if you prefer to do so without the bulk, we can do that as well.
Stress Relief
 By removing the obstacles that can stand in the way of being consistent, you can have much more peace of mind and save time and energy to focus on what matters most.
Convenience
Getting stressed from fighting and sitting in traffic on the way to the gym is a thing of the past. By us coming to you, you're getting so much time back in your day.
Nutrition Help
We'll show you how to eat better without starving yourself or eating food you'll never be able to stick to. You'll even learn how to still enjoy the foods you love right now.
Accountability & Motivation
No motivation no problem. The core of Jacksonville Fl personal training is keeping you on track and getting you pumped. Leave the motivation to us. We'll make sure you're always excited about seeing progress.
"We love Josh!
He is a fun guy to work out with . He is dedicated professional, always on time with great communication skills.
Very knowledgeable and very helpful. I'm glad I found him. I don't see myself training with anyone else.
Thank you Josh so much!
You are a great find."
"Working out with Josh has improved my energy level and helped me learn to work out the aches and pains that come with my desk job. He is a lot of fun to workout with and has made me not hate working out anymore. The monthly changes to the focus helps keep it from getting boring and ensures it is always challenging. I would definitely recommend for anyone looking for motivation to get off the couch."
"I started looking for a trainer when age and metabolism hit. Josh's website, timely correspondence and freeness to answer questions made him the sure pick! Josh provides stellar instruction, is easy and friendly to get along with, and makes you feel like you are his only client. He changes the game each session and provides motivation and support. I gained the muscle I needed and the knowledge to complete programs on my own! You would be missing out on a great opportunity if you don't take a chance with him:) Thanks for all you did for me to make myself better!"
Meet Our Personal Trainers
Josh Smith
Owner, Head Personal Trainer
Certified Personal Trainer and Weight Loss Specialist through the National Academy of Sports Medicine (NASM), Josh Smith is an expert on long-term weight loss and leads by example. Kicking off his own fitness journey by losing 80 pounds, he fell in love with fitness after growing up overweight and sedentary. He has helped over 50 people lose a combined total of over 500 pounds and is continuing to push hard to change as many lives as possible. His desire to help others launched Alpha Omega Personal Fitness as a way to help people by removing the excuses and barriers that stand in the way of health and getting in shape.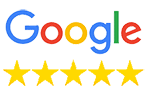 Ready to Make a Change?
Click the button to talk to us about what you're wanting to accomplish! There's no commitment necessary and no pushy sales tactics, we simply want to help. If you've tried other personal training services such as Fitness By Patty, or Personal Training at Anytime Fitness, we would love to show you how we can do better. Our goal is to offer the best personal training in Ponte Vedra Beach and Nocatee, Florida!
So what are you waiting for? Get the help and direction you need to start feeling better and change your life, click now!
CONTACT THE OWNER
Alpha Omega Personal Fitness cash, check, credit card, invoice, paypal
Hours: Monday-Friday 9am-9pm, Closed Saturday-Sunday
12620 Beach Blvd Suite 3-241
Address is for  mailing only
Icons made by Nikita Golubev, Ultimatearm, Smashicons,Darius Dan, dDara, Freepik, photo3idea_studio, popcorns-arts from www.flaticon.com