I'm a Personal Trainer certified by the National Academy of Sports Medicine- the leading school for Personal Trainers in the country. I was born and raised in Jacksonville, FL.
I became involved in health and fitness when I started my own personal journey back in 2010. Growing up overweight, I was always self-conscious about my size, but never did much about it. I wasn't sure what to do, so I never took the time to start my fitness journey.
But in 2010 through fasting several times throughout the year for spiritual reasons, I saw dramatic weight loss… and it opened the door to wanting to see more.
That year, I lost almost 100 pounds and went from 260 pounds down to 165. But I wasn't satisfied with the results. Because I didn't have any fitness training, I lost significant muscle mass and didn't look how I had envisioned, despite the weight loss. This led me into learning about bodybuilding and how to train for sufficient muscle mass.
I went through many years of ups and downs trying to figure out what worked for me. I pretty much tried every diet and way of eating and learned a lot along the way.
But it took an injury to really spark the flame to become a trainer. I injured my lower back through incorrect form on a deadlift. In order to prevent any further injury, I decided to increase my knowledge and explore the path to personal training.
Today I'm not only a certified personal trainer, but also a certified weight loss specialist. These skills and knowledge have allowed me to become a completely self-employed business owner doing my dream job. I get to help people on my own terms and play a role in people's transformations. 
I love to work out, design personal training programs, and see people get results. But it's what those results mean for them that makes it worth it for me. It's letting people know that someone cares for them and understands their situation.
I'm not here to yell at you or make you feel bad about your current weight or fitness level. I believe strongly in patience, grace, and determination. That's what saw me through to my goals, and it's a great way to help people meet their fitness goals. And plus it's a much more enjoyable experience for both of us!
My approach to training is simple: form a plan (program), work hard, execute the plan, eat well 80-90% of the time, and keep at it. Results are guaranteed to come with these simple steps.
That's because every strategy I use and apply is evidence-based and proven to work, and has worked not only for my clients and myself, but for millions of people around the world.
This personal training program is not about starving yourself one day, and killing yourself in your workout the next. Your habits will dictate whether or not you see success. That's what I focus on and address: creating and developing sustainable habits that will keep you on track, or help you get there for the rest of your life. 
If you're looking for help with your fitness goals and think that working with a personal trainer is your next step, I invite you to reach out and see how we can help and how we can work towards those goals.
My fitness journey began when I was 23
I hired a personal trainer to help alleviate the pain in my back and hips, and keep my spine straight from mild scoliosis. I learned proper technique and the do's and don'ts with certain exercises when treating my scoliosis. It wasn't until I was diagnosed with colon cancer and began chemotherapy that I realized I wanted to teach others about the importance of self care.I can sympathize with others going through chemo.  I can modify workouts due to neuropathy, fatigue, nausea, and the dreaded heartburn that comes along chemo!
I want to help busy moms lose those post-baby bumps, help those make not only the aesthetics look good but also make your body strong, and help those who don't feel motivated to stay accountable and hit their goals. I have successfully trained clients of all ages, genders, and fitness levels. I provide one-on-one fitness training, fitness group training, and nutritional coaching.
I am certified by the National Academy of Sports Medicine as a Personal Trainer and CPR/AED certified through the American Red Cross.
Let's get started reaching your goals! 
Damir Hafizovic
CPT, CKC, CHF, CSHN
I got my Personal Training certification from the International Sports Science Association (ISSA)
My name is Damir Hafizovic and I am a Certified Personal Trainer at Alpha Omega Personal Fitness. I specialize in kettlebell training but I also incorporate other training tools and methods into my routines to get the most out of every session. I've have been a  personal trainer for over two years but have been working out and living a healthy/fit lifestyle for over 15 years.
I got my Personal Training certification from the International Sports Science Association (ISSA) and I am certified in Health & Fitness and Sports & Exercise Nutrition. The knowledge I have gained helps me to help others reach their personal goals safely and effectively. I take great pride in being a good role model by maintaining my healthy/fit lifestyle. Ever since I was younger, I had a special interest in soccer since I'm originally from Europe.  After studying at ISSA, I consider myself a "multisport athlete" after competing in various competitions like marathons and triathlons.
After certifying as Personal Trainer, I decided to study the use of kettlebells and got certified as Kettlebell Coach from NESTA Kettlebell Coach. I have developed a style of training using kettlebells that are functional, fun and engaging. I  have learned to train using combined exercises in various combinations and patterns that are challenging, logical and yield results. I  use a non-dogmatic approach when training. My training sessions will combine strength, conditioning, and mobility to make sure you are not only getting bigger, faster, and stronger but also more mobile and durable thus so that you can minimize the risk of injury.
I believe fitness is a lifestyle and with proper training, rest and nutrition you too can be the fittest you can be and crush your goals!
I have been athletic and sports oriented my entire life.
As the youngest sister to 5 older brothers, life has always been about competition. From out-throwing the boys at football at the playground, to being the captain of my soccer and basketball teams in school; being active was all I knew growing up.
When I became pregnant with my daughter, I still kept my fitness level up and minimized weight gain during pregnancy. It wasn't until after I had my daughter that things took that dreaded turn down the hill I had been climbing my whole life. I found myself encroaching on 200 pounds and unable to keep the motivation to stick to any diet or exercise routine. There were endless waves of motivation to discouragement to depression at my failed attempts that would leave my head spinning! It was then that I realized that I didn't actually KNOW anything about personal fitness, I just knew how to be active.
I started to lift weights based on YouTube videos I would watch, but it still left me confused as to WHY these people who I was watching did these exercises and HOW they actually affected the muscle/muscle group. (Great, more confusion)
Being tired of the seemingly endless rollercoaster I had found myself on, I decided to get some actual knowledge and ability to tie these things together to help other people understand what YouTube doesn't readily explain.
Fast forward to today, I am a Certified Personal Trainer through National Academy of Sports Medicine; as well as soon to be Certified Nutrition Coach and Corrective Exercise Specialist (also through NASM).
Fitness has been an important part of my whole life and I'm excited to be able to share my experiences through trial and error and most importantly, knowledge, to help others get off of that tumultuous fitness roller coaster!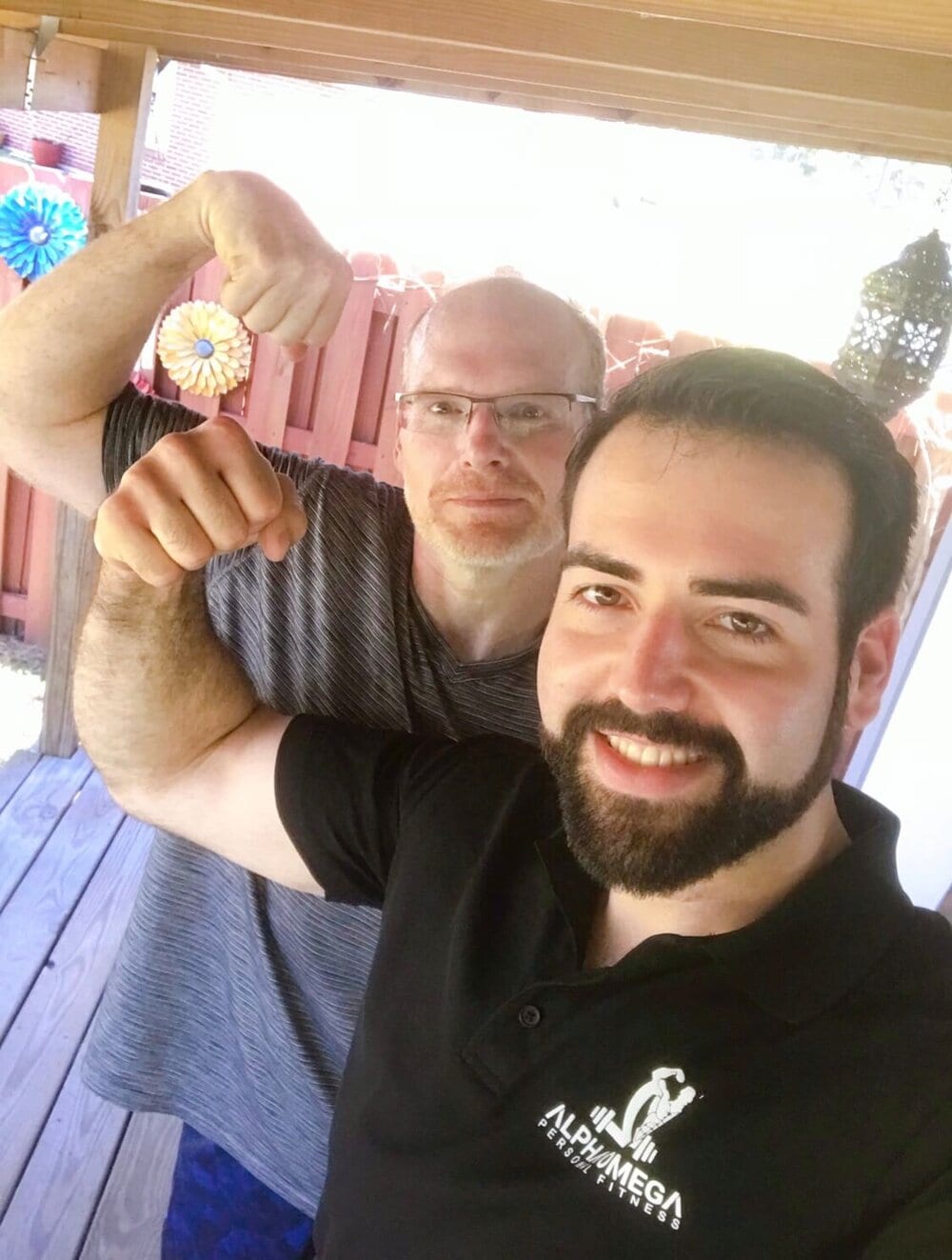 CONTACT THE OWNER
Alpha Omega Personal Fitness cash, check, credit card, invoice, paypal
Hours: Monday-Friday 9am-9pm, Closed Saturday-Sunday
12620 Beach Blvd Suite 3-241
Address is for  mailing only